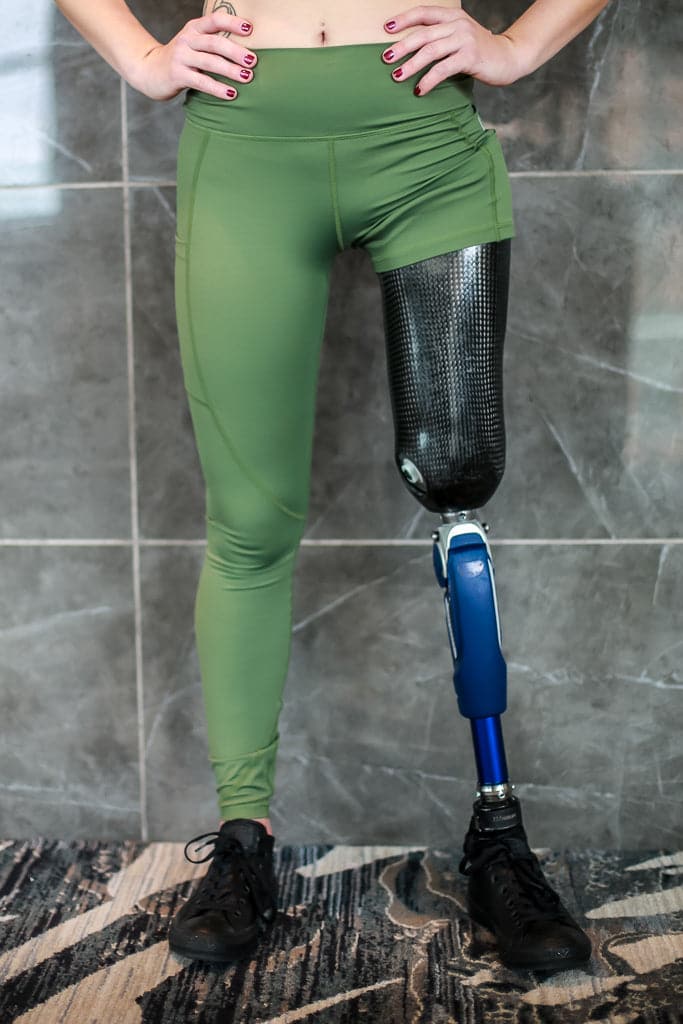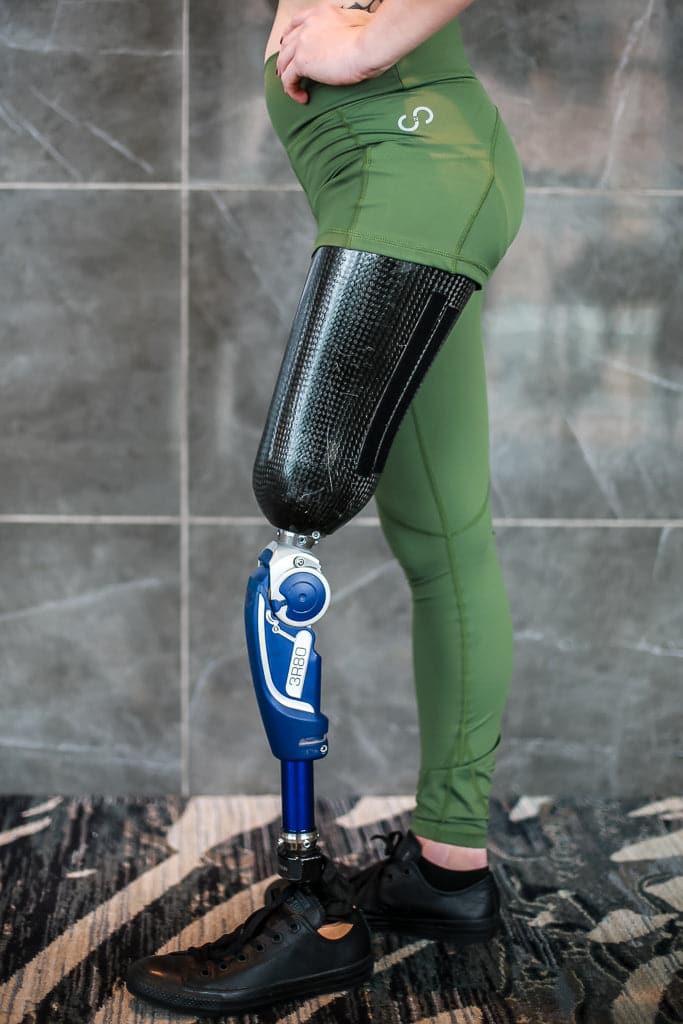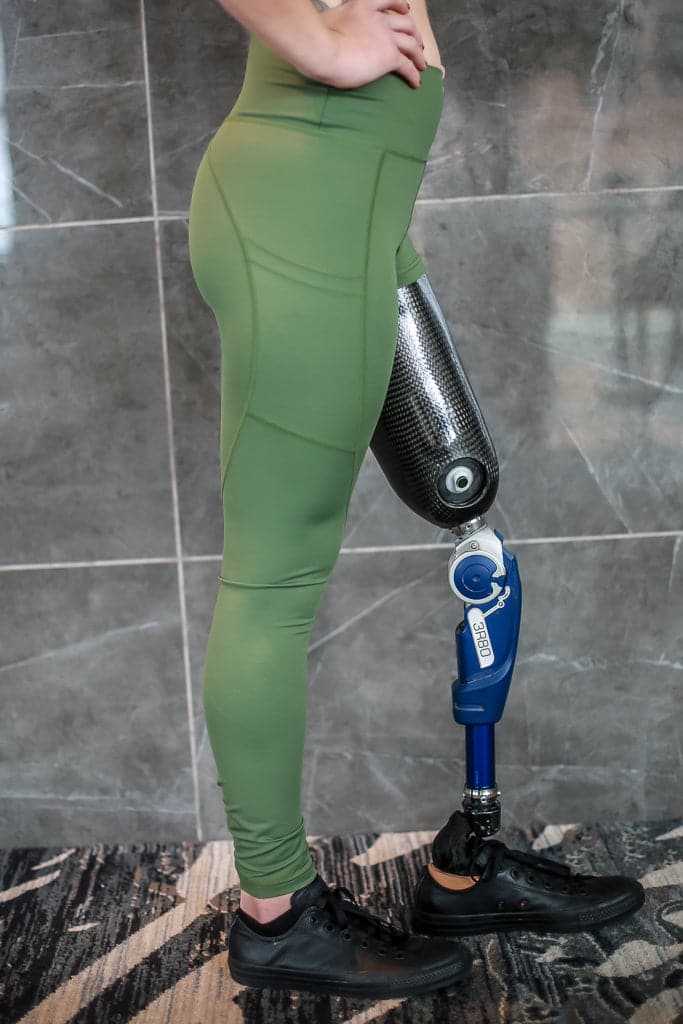 Amputee Leggings With Pockets
Military Green
---
**** LEFT LEG ABOVE THE KNEE AMPUTEE
Introducing the FIRST OF ITS KIND!!
These leggings were inspired by our very own Athlete Kirstie Ennis, Wounded Warrior and USMC Veteran!
She came to us with a goal to be able to provide leggings to amputees, and this was the outcome of that vision.
100% of the profits from these leggings will be donated to The Kirstie Ennis Foundation, yes 100%!!!!
Support the cause!
***We understand the struggles of finding the perfect pair of leggings. Rest assured, these are NOT see through.  They will NOT fade in color.  They also have the extra material sewn in the crotch area for your comfort. These are 100% tested in all facets of everyday life.  These are super durable for working out, or going for a long run, but also comfortable enough to lounge around or just wear everyday.
IMPORTANT FOR CARE: 
- How to care for your NEW favorite pair of leggings!
Curves leggings are not the same as regular leggings.  The unique design and elastic materials make the pants extremely comfortable and functional but also more delicate.  They need to be cherished and treated with care.
-Put your pants on like stockings; gradually roll up the legs and slip on. NEVER pull from the waist.
- Wash on gentle cycle, hang dry, and do not tumble dry.