Three Plans. Choose Your Tier.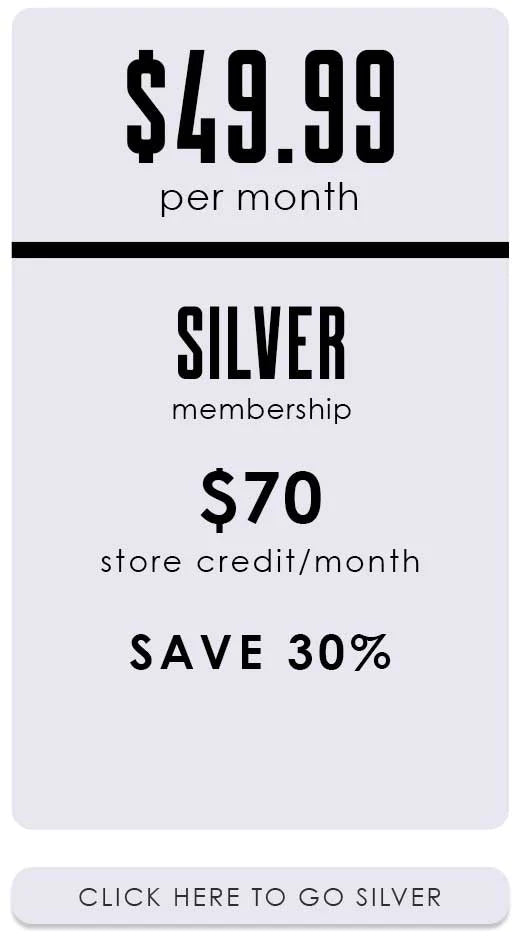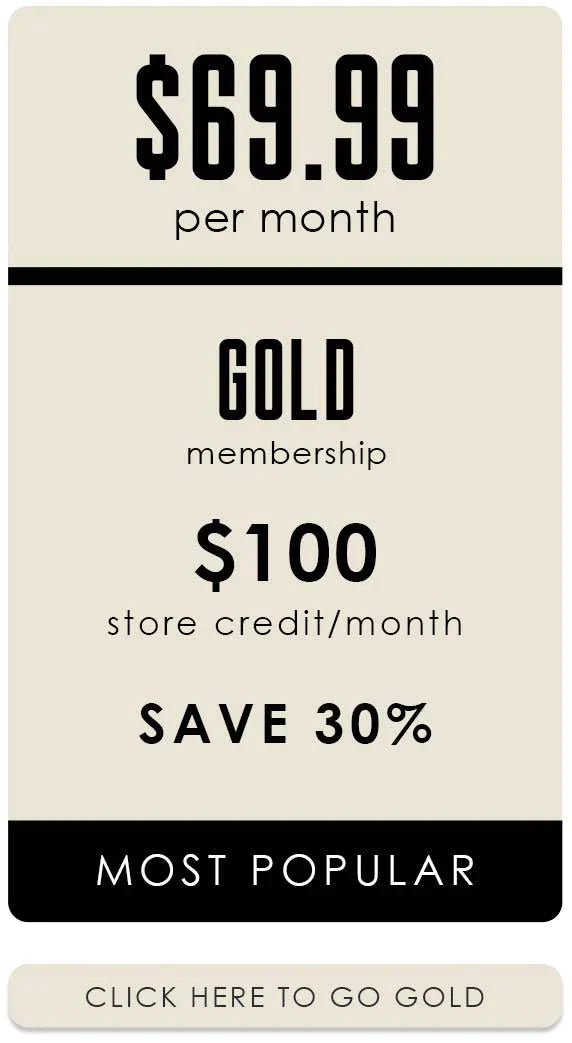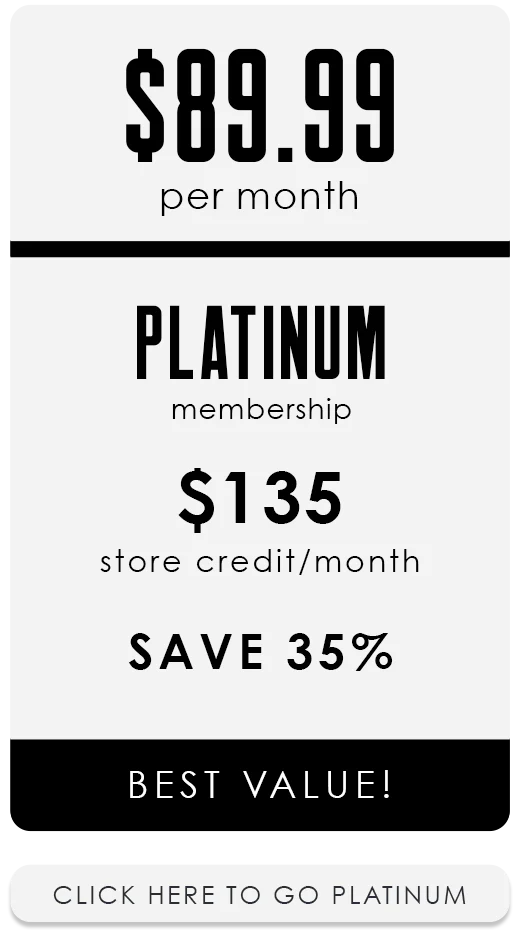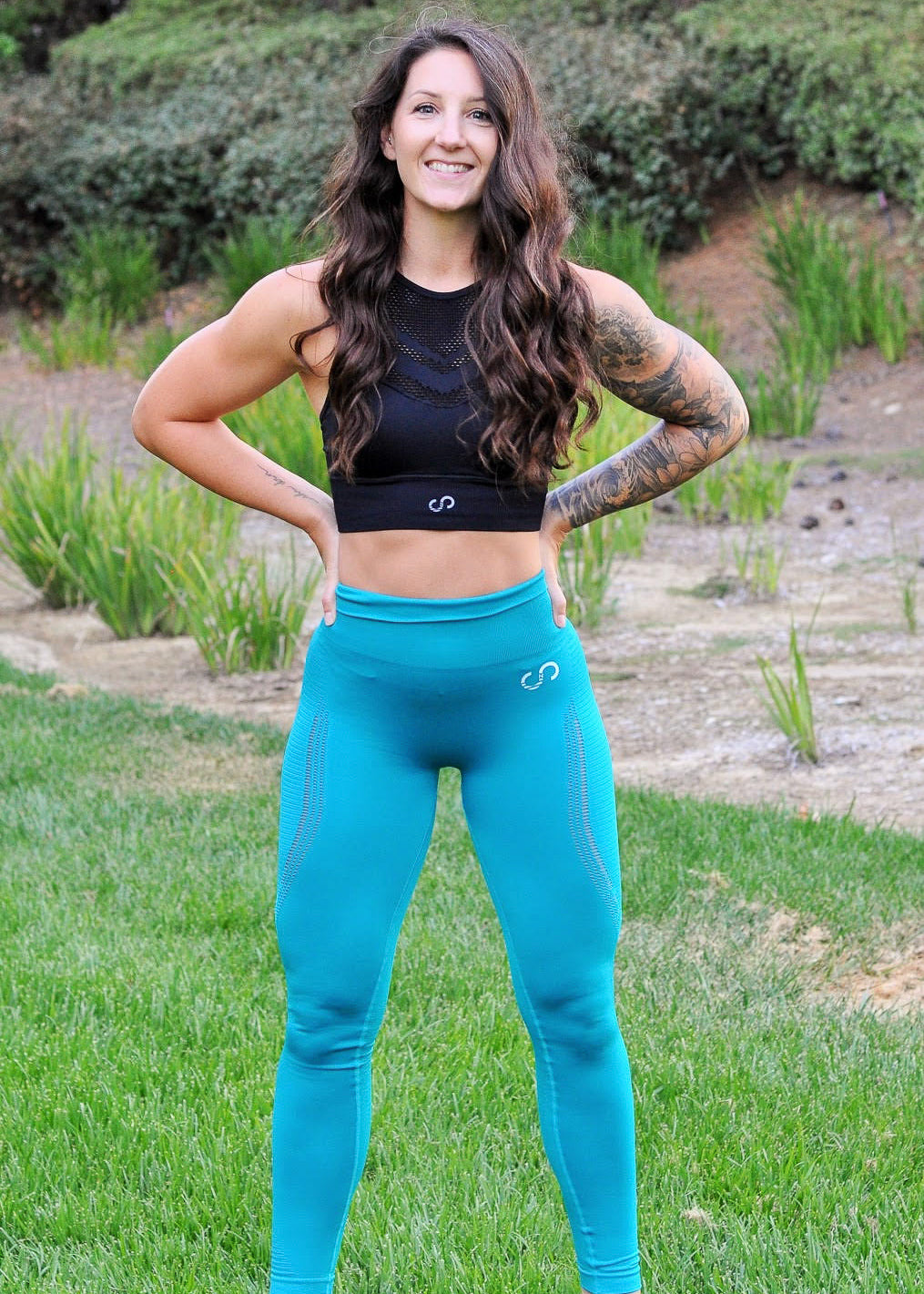 CRx Member
Such a fun subscription, you defintiely get your money's worth if not more.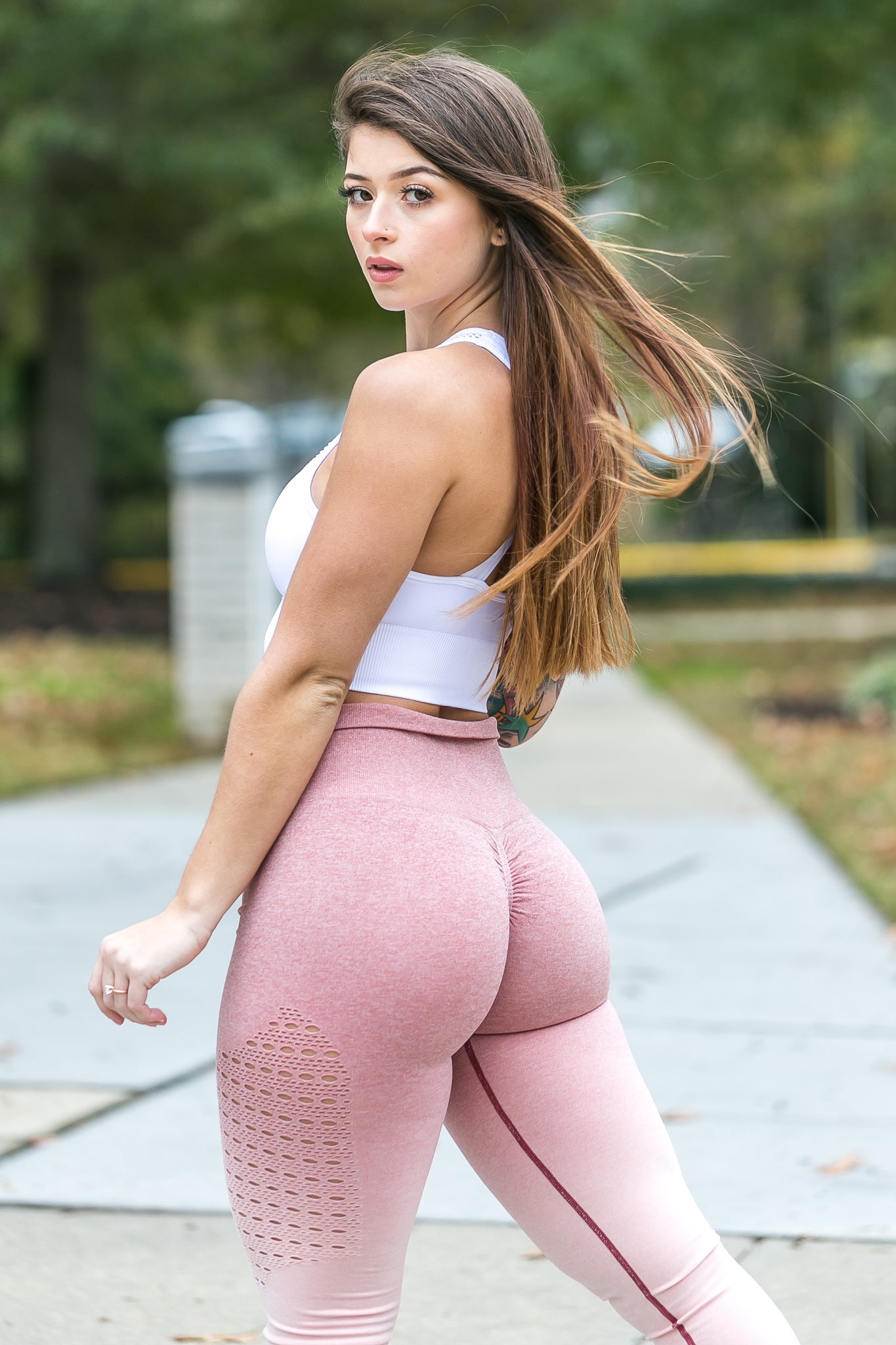 CRx Member
Favorite leggings company ever! I can't wait to restart my Curvescription this year.
CRx Member
Wish I had joined curvescription about 8 purchases ago, lol! I love my monthly treat.
WHEN WILL EXCLUSIVE ITEMS BE AVAILABLE AND WHERE CAN I FIND THEM?

Just like with our former Curvescription program, new items will be available in the first week of the month. We'll send you an email with exclusive first access and a password to shop! While items are still in the vault, you can shop the Curvescription 'Members Only' collection. Once they're released, items will be available storewide.
WHAT IS THE RETURN POLICY FOR THE EXCLUSIVE ITEMS?

There are no refunds on exclusive items, but you can exchange the item or receive store credit within 60 days of receiving the item.
WILL I GET EARLY ACCESS TO RELEASES?

Absolutely! As a member, you'll be the first notified to shop ALL releases.
WHEN AND HOW WILL I RECEIVE MY CREDIT?

Credits are issued on the first of the month directly to your account and can be applied directly at checkout.
Credits will expire after 12 months
CAN I USE MORE THAN ONE CREDIT AT A TIME?

Your credits will combine month over month and any amount that is unused will remain in your account balance
WILL I BE CHARGED THE SAME TIME EVERY MONTH?

Your initial payment when you first sign up for the membership will occur at the time your order is placed, and then every charge after that will occur monthly on the 1st (or in some cases, the 2nd) of the month. So if you sign up on September 12th, your next payment will automatically be taken out on October 1st or 2nd.
CAN MY CREDIT BE COMBINED WITH OTHER DISCOUNTS/SALES?

Your store credit can be applied to sales, but not to ambassador discounts
DO I GET FREE SHIPPING ON ALL OF MY ORDERS?

Yes! As a perk of your membership, you get FREE US Domestic shipping on all your Curves N Combatboots orders
HOW DO I UPGRADE/DOWNGRADE MY PLAN?

You can upgrade and downgrade your plan directly within your account.
IF I UPGRADE TO A HIGHER PLAN AND CHANGE MY MIND, CAN I DOWNGRADE TO A LOWER PLAN THE VERY NEXT MONTH?

Yes, you can downgrade after upgrading, but make sure to do so before your card bill date.
There is a minimum commitment of 90 days, and you can cancel any time after that. After your initial sign up, your card will be billed monthly, so as long as you cancel before your next bill date, you will no longer receive any further shipments.