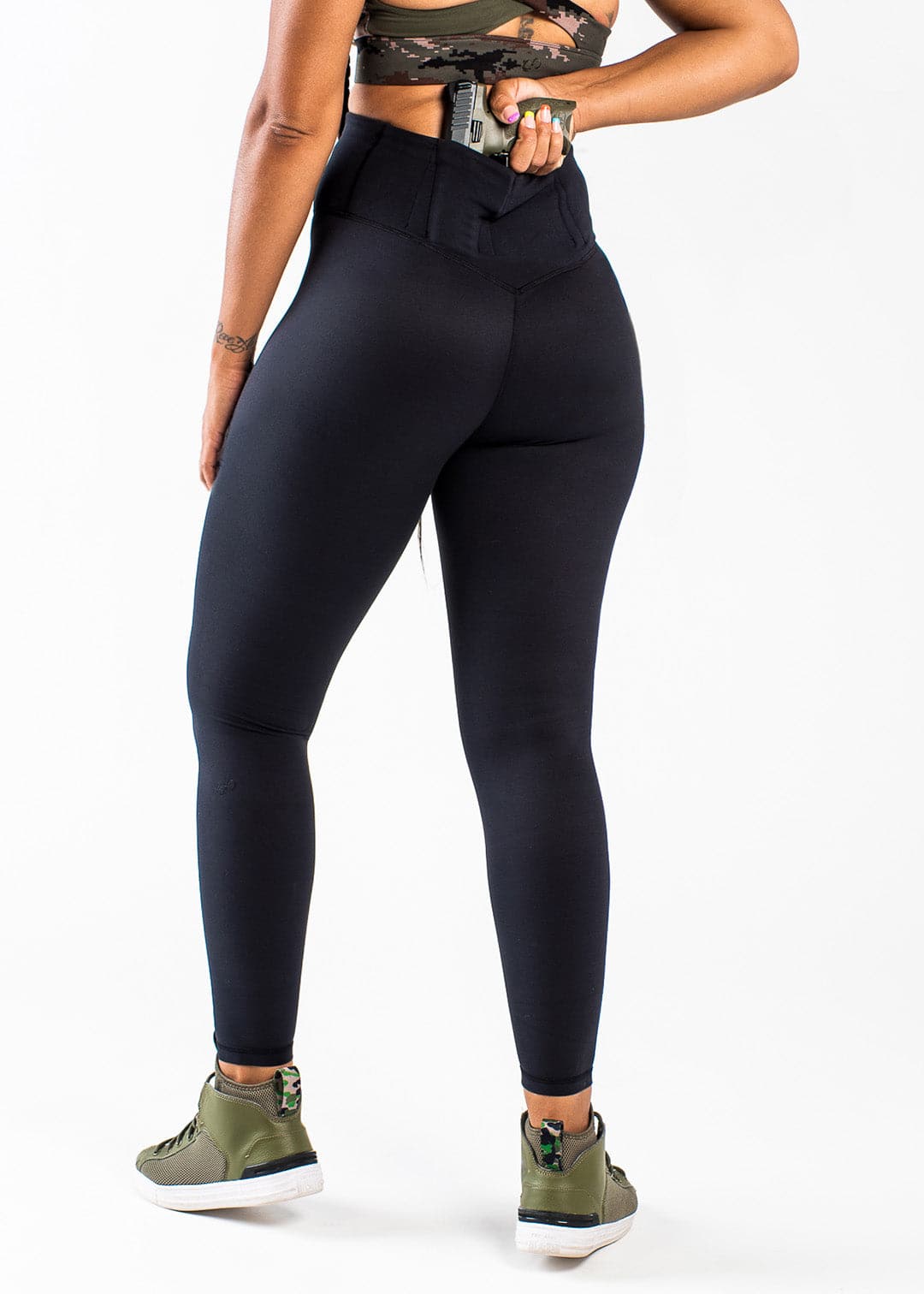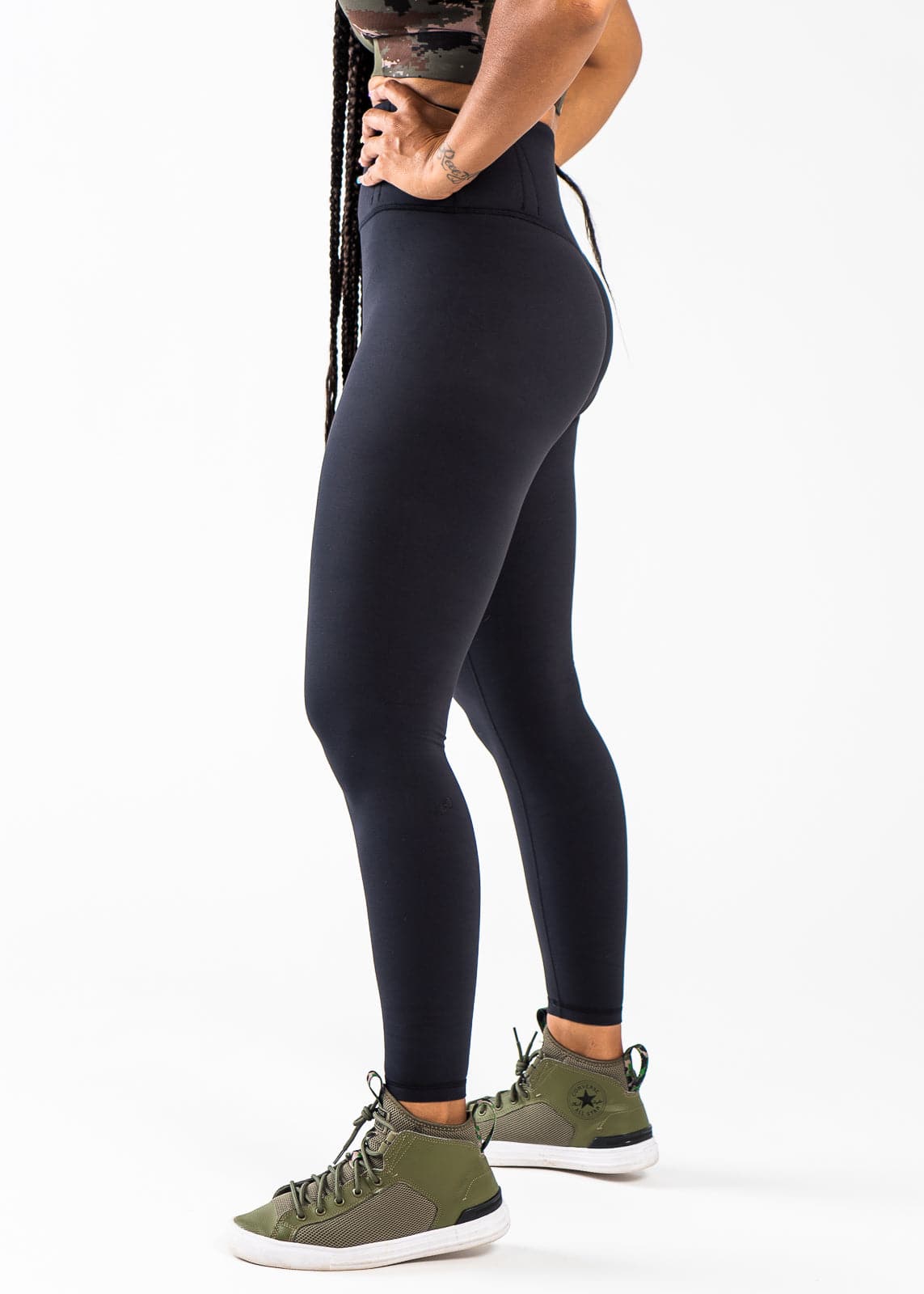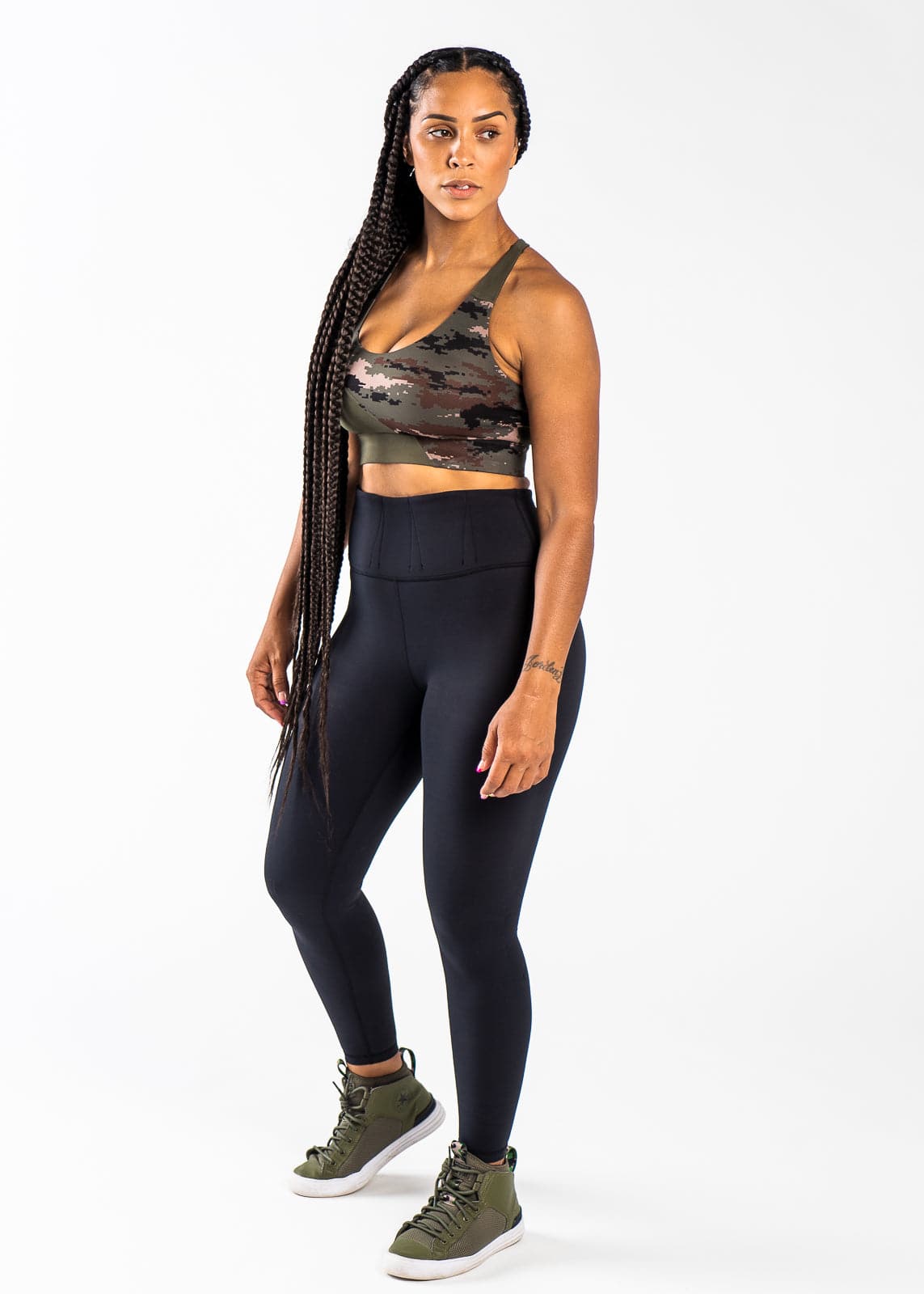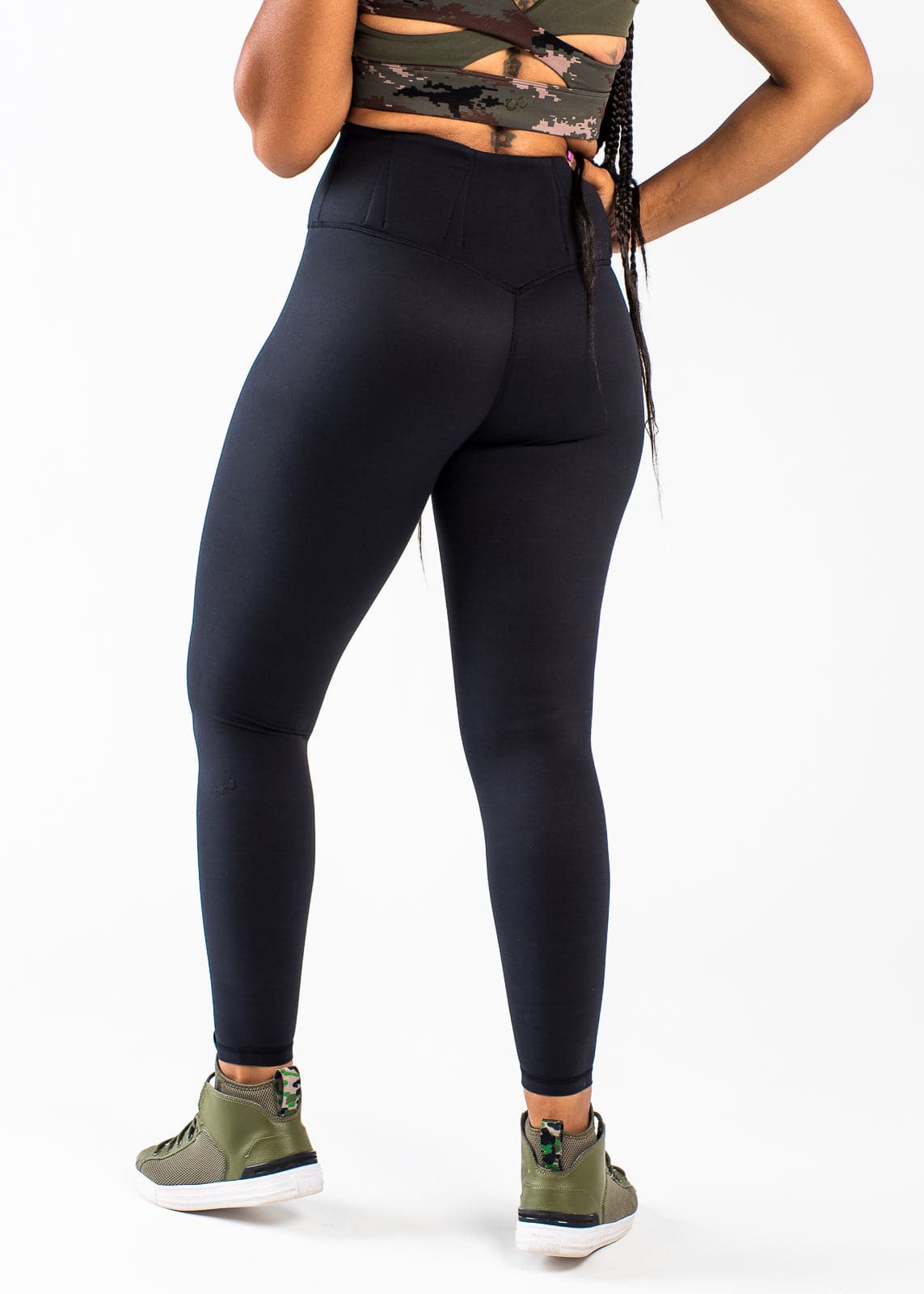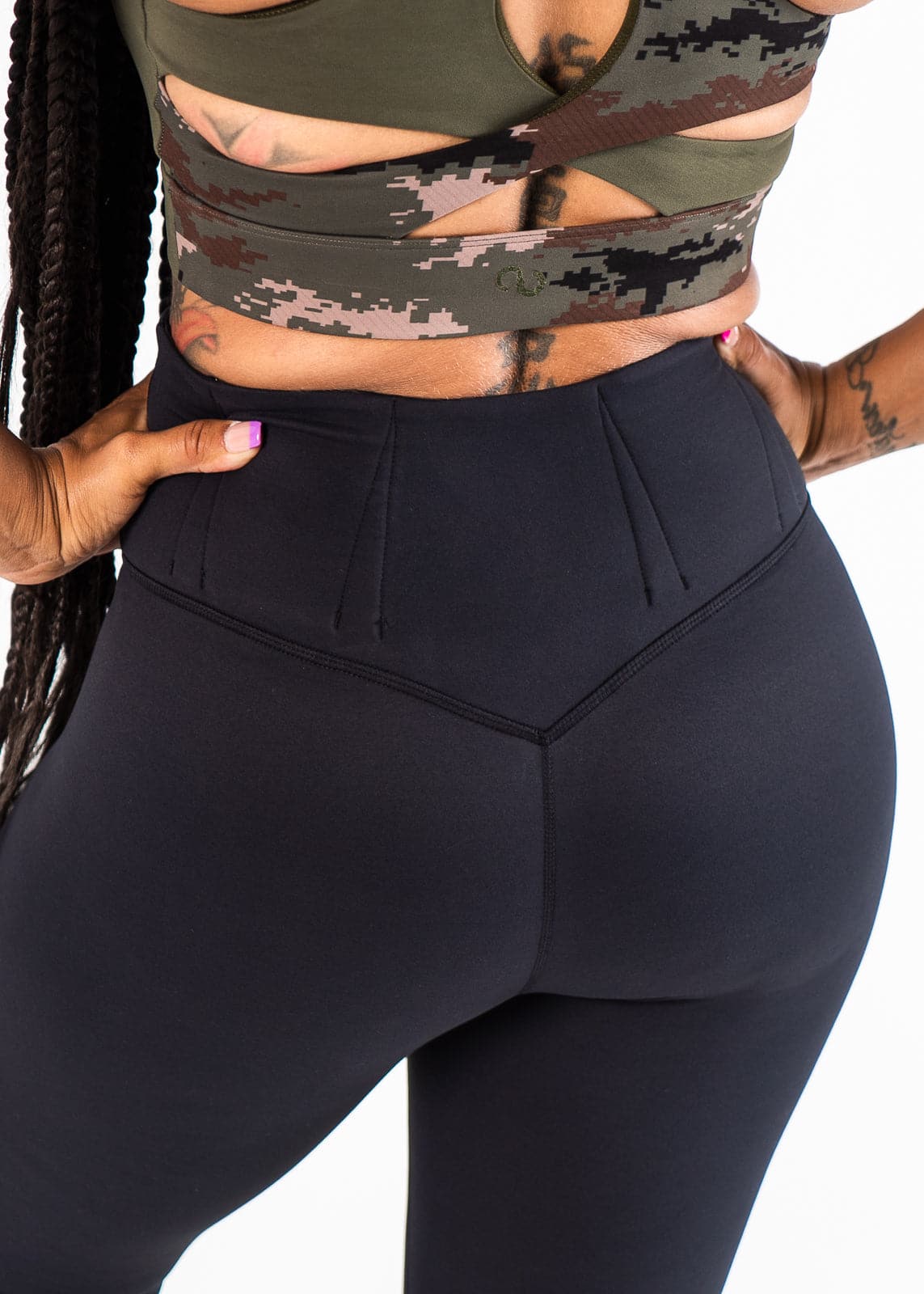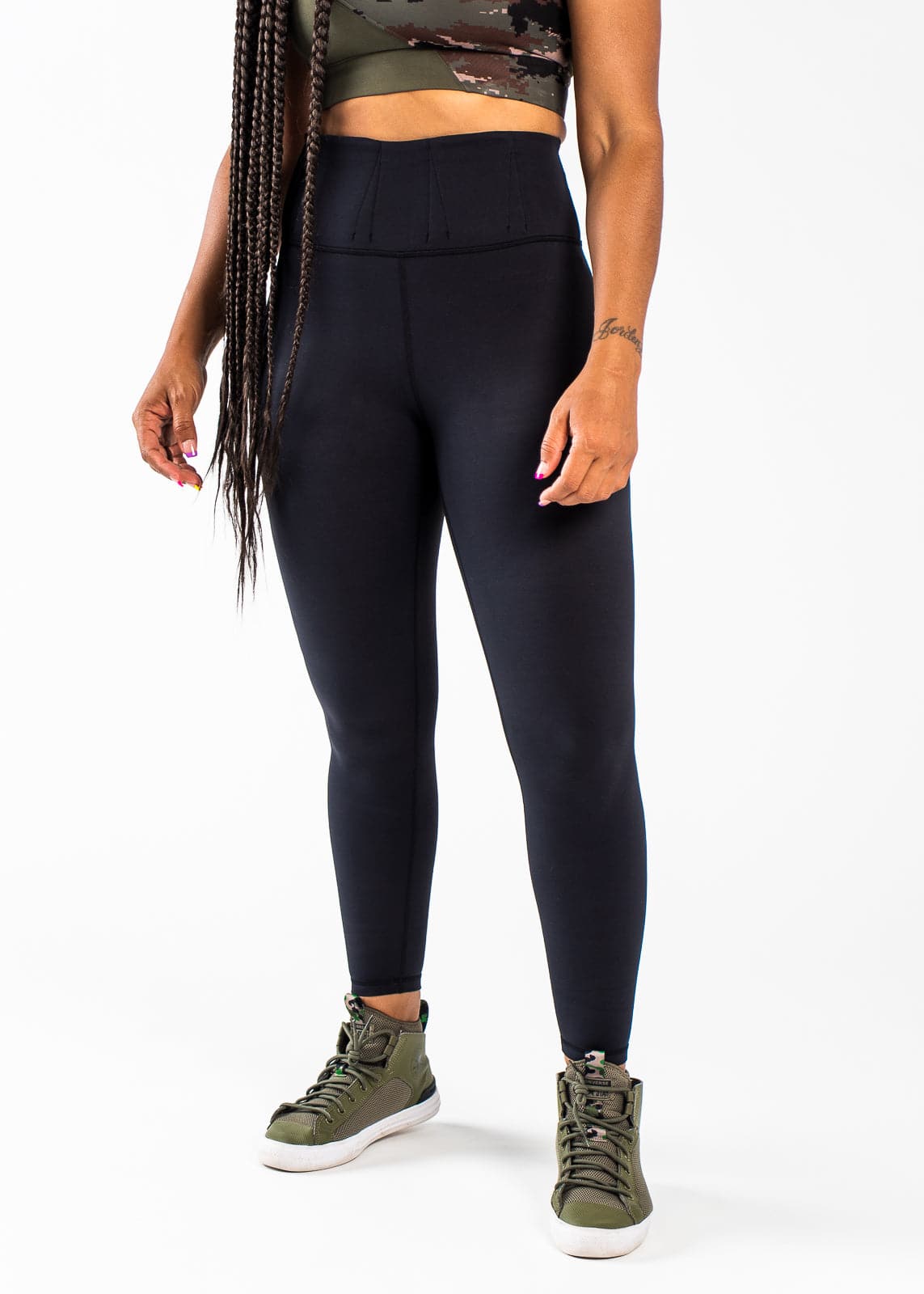 Concealed Carry Leggings Without Pockets
Black
---
Introducing our highly anticipated CC(Concealed Carry) leggings! 

These are made from our amazingly soft yet compressive Double Brushed fabric to hold your carry close and tight to your body so you never have to worry about it flopping around.
These leggings are EXTREMELY COMPRESSIVE in the waistband. Compression does not interfere with retrieval.  This is a must to ensure your carry is secured when moving/running. Once the legging is on, it's perfect. But getting them on, the waistband is extremely compressive. If you do not like a snug fit in the waist, SIZE UP!
- Concealed Carry Ambidextrous design: There are holster positions on both sides, front and back! This design allows you to securely carry all your belongings close to you as well as a self defense tool for your security. 
- Fabric: Empowered Double Brushed - 73% Polyester, 27% Spandex blend
- Fit: True to Size for a concealed carry legging. **If you have not worn a concealed carry legging before, the waistband is tighter and more compressive than normal leggings in order to keep your weapon secure. If you will be uncomfortable with a tighter fit in the waist, you may want to size up. 
**We recommend using a trigger guard for added safety.