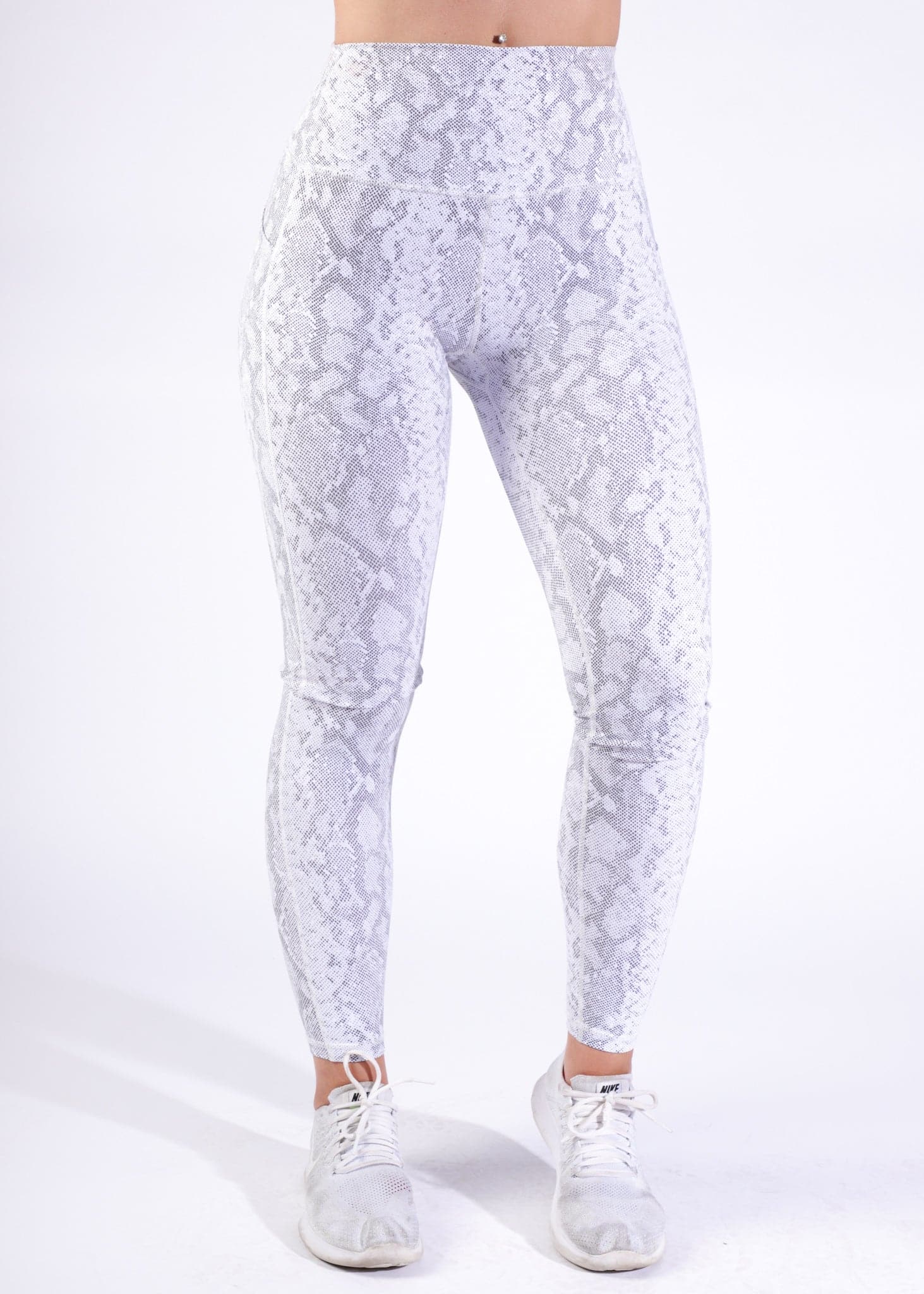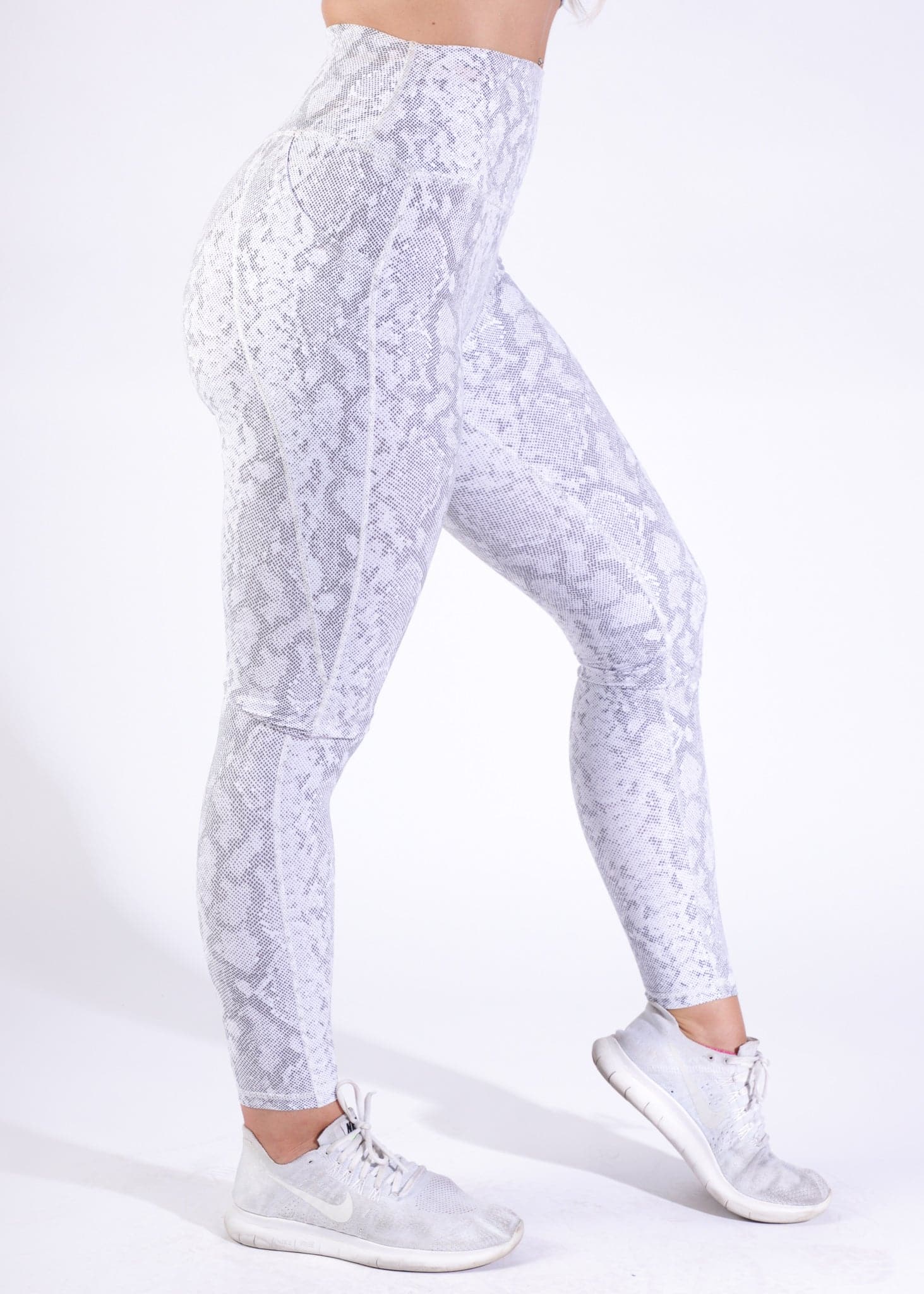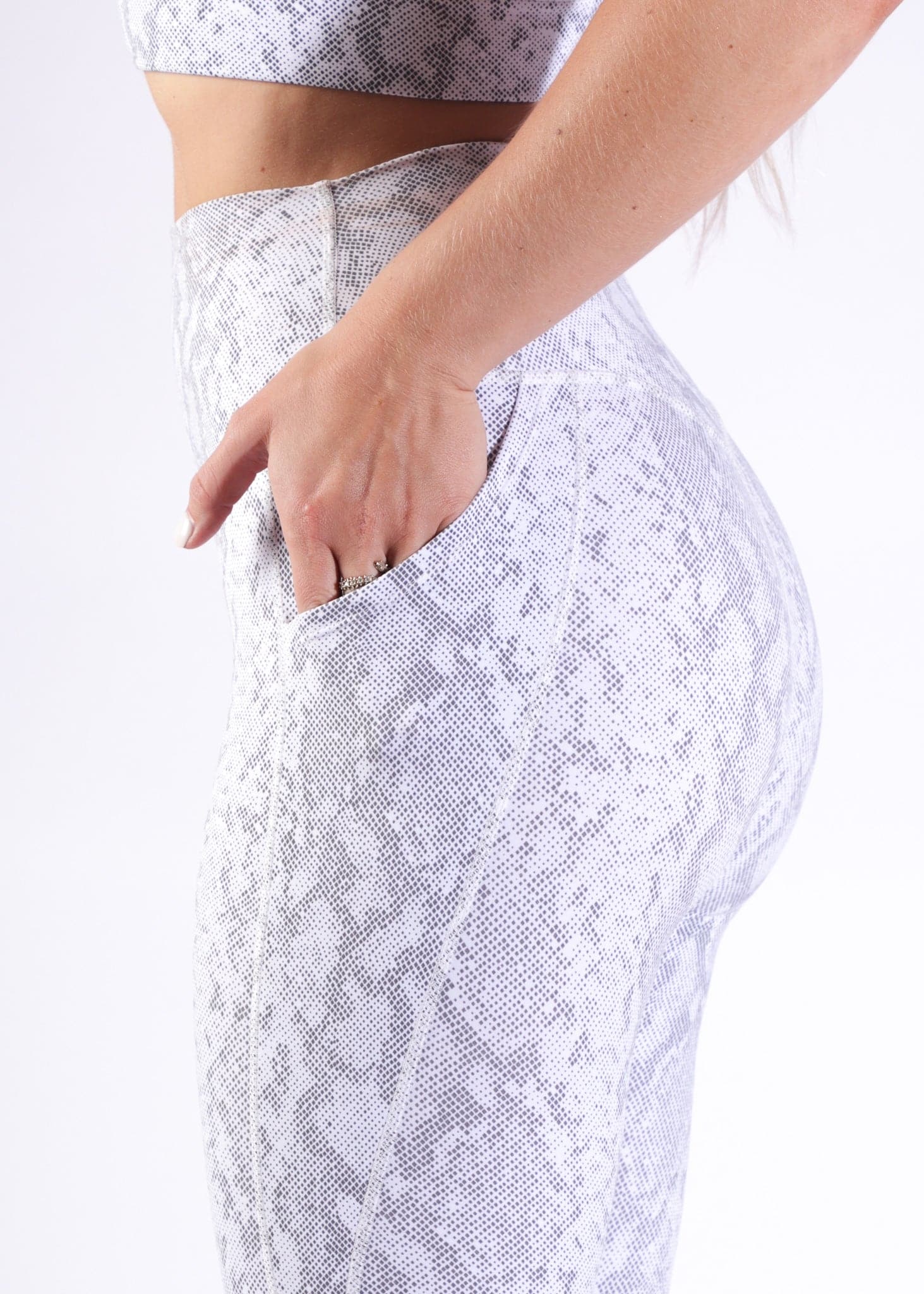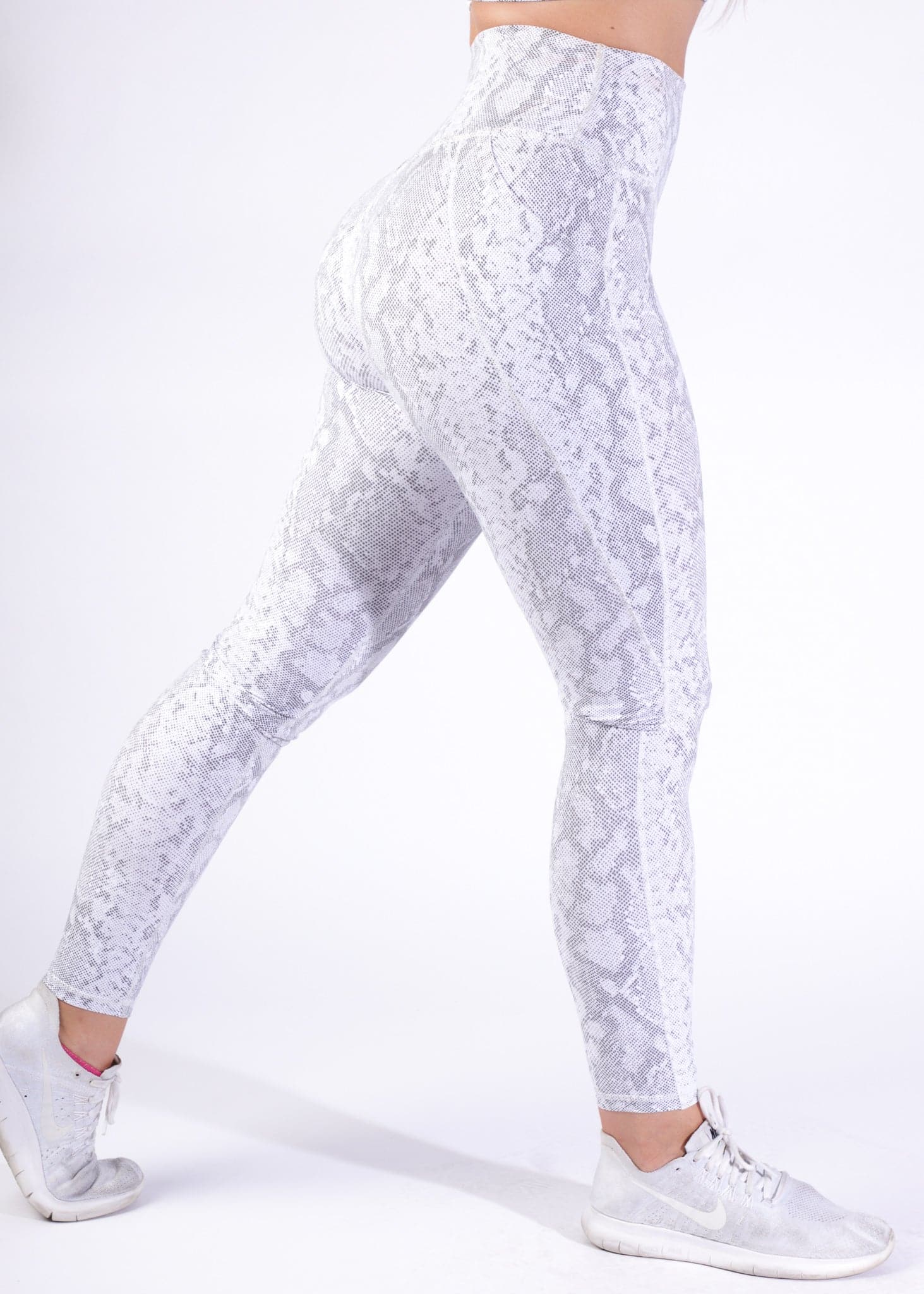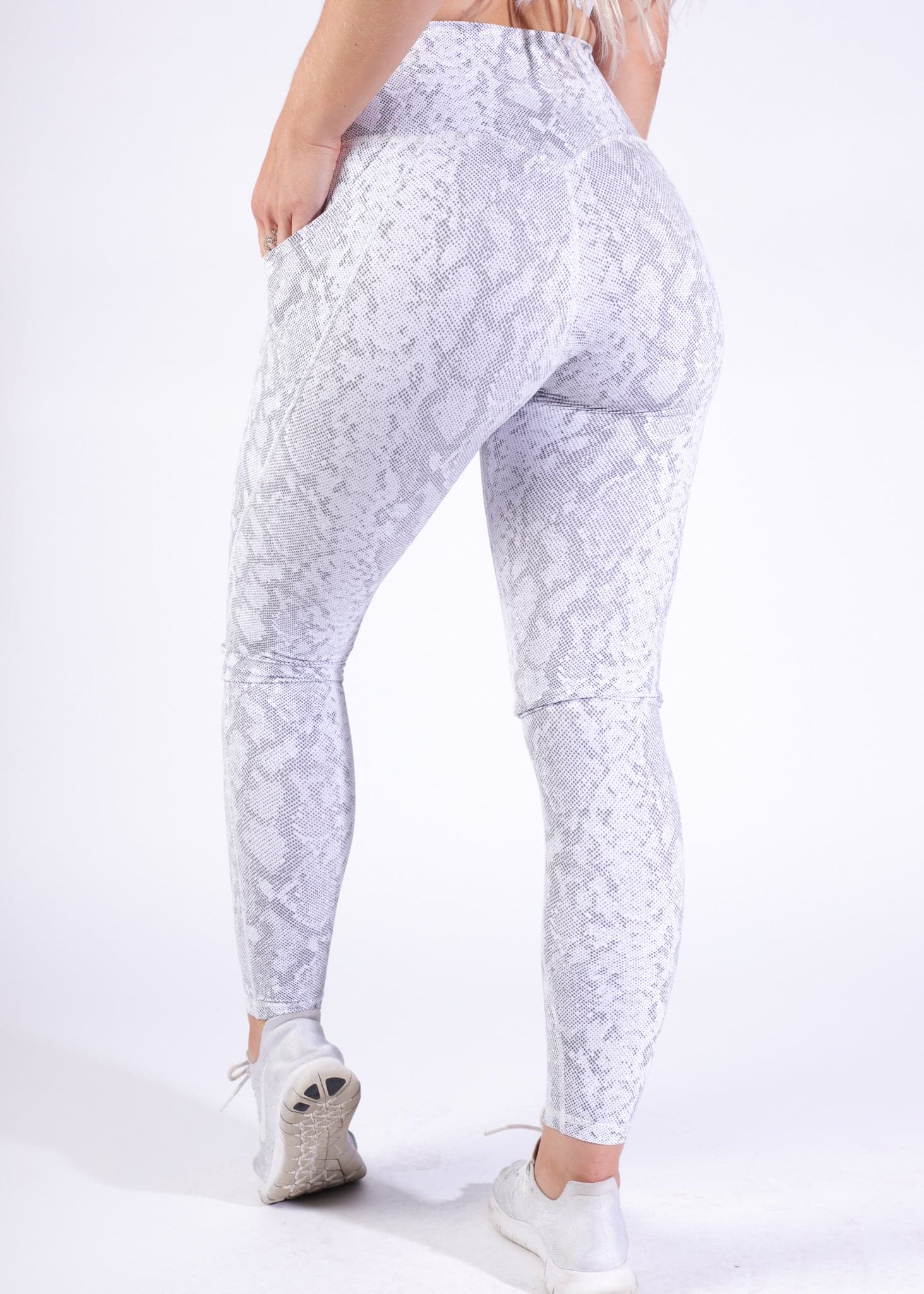 Empowered Leggings
Cobra
---
Print: COBRA - ultra flattering & fun cobra print that hides any imperfections. 

Fabric:  Our signature EMPOWERED fabric is "made to move". It's sweat wicking, medium/high compression, and can hold up to the toughest workouts. 73% Polyester, 27% Spandex blend

Fit: True to size
Waistband: 4.5" seamless waistband 
Length: Standard length 
Features:  High Waisted, quick-drying fabric, pockets on both sides
***We understand the struggles of finding the perfect pair of leggings. Rest assured, these are NOT see through.  They will NOT fade in color.  They also have the extra material sewn in the crotch area for your comfort. These are 100% tested in all facets of everyday life.  These are super durable for working out, or going for a long run, but also comfortable enough to lounge around or just wear everyday.